Aviation Archaeology of Sri Lanka
Introduction
The discipline of archaeology is associated with the study of the ancient sites involves surveying, excavation and eventually analysis of data collected to learn more about the past. In Aviation Archaeology of Sri Lanka we aim to cover a broader scope and cross-disciplinary research, surveying, excavation and analysis of folk literature, ancient written literature and sites to uncover the evidence of ancient aviation technologies.
The worldwide ancient folk literature provides enough evidence of air transportation in the past. And  more specifically Sri Lankan folk literature is associated with myths related to the unique technology of aviation used in the pre historic age.Ramayana provides evidence of king Rāvana bringing Sita Devi from India in a "Pushpaka Vimana" which is widely known in Sri Lanka as the "Dandu Monara Yanthranaya", or Large Peacock Machine in Sinhala. King Ravana is considered as the first king who flew over the world with his aeroplane, Dandumonaraya. Some evidence of Dandumonaraya the aeroplane is found in Rock inscriptions, Jataka Stories and Ola manuscripts.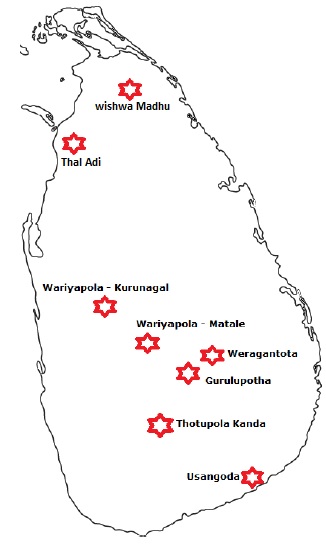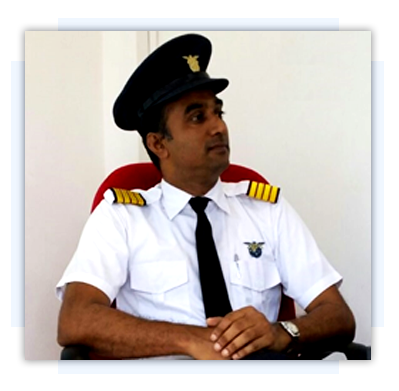 The Founder & the Researcher of Aviation Archaeology of Sri Lanka
Capt. Harasha Govind Koralearachchi is the founder and the chief researcher of Aviation Archaeology of Sri Lanka. In addition to his impressive achievement in aviation industry, Koralearachchi has accomplished a Diploma in Archaeology in year 2015 at Post Graduation Institute of Archaeology and Research (PGIAR), University of Kelaniya, Sri Lanka, there he studied and worked on "MYTHS OF ANCIENT AVIATION IN PREHISTORIC PERIOD OF SRI LANKA & RELATED ARCHAEOLOGICAL SITES". Furthermore he has started doing his Masters and Ph.D at PGIAR on Archaeology with an aim of establishing the Aviation Archaeology in Sri Lanka.