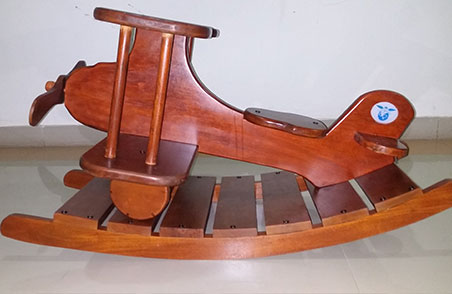 Wooden Rocking Airplane
First time in Sri Lank RAA introduce the wooden rocking airplane toy to Sri Lankan toddlers with the aim of expanding the number of children with the ambition to become professional aviators. We believe the toy plane & the other ornaments provided will shape the self-image of the child as an aviator and prepare them psychologically to pursue that dream with passion & determination.
The wooden rocking toy airplane is a fantastic way to introduce the joy of flying and directing the child towards the path of an aviator in the future. Besides the wooden airplane is a fabulous toy for the children to play with.